28th July 2023
Need for more immediate actions to address homelessness – Simon Communities of Ireland 
The Simon Communities of Ireland has highlighted the need for more short-term actions, that can have an immediate impact on the reduction of homelessness. This includes the need for the allocation of more of the public housing stock to those experiencing homelessness as well as increases in the HAP rates.
This comes as figures, recorded in the last week of June, show the number of people living in Emergency Accommodation has increased to 12,600. This is the highest ever recorded figure.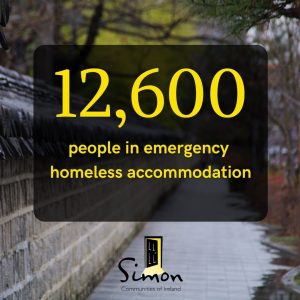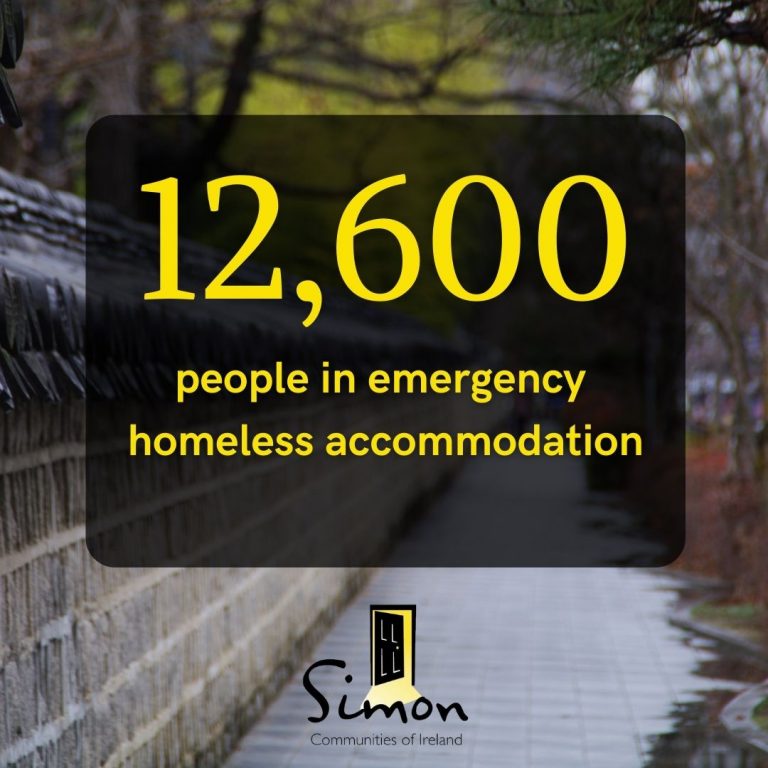 There are now 12,600 people in emergency homeless accommodation. This is an increase of 1% (159) since May (12,449) and a 19% increase (2,023 people) since this time last year (June 2022).
1,807 were families – this is 34 (2%) more than the previous month (1,770 families) and a 30% increase in the year. It is also the highest number of families recorded in this data. The previous high was 1,778 (September 2018)
5,880 were single adults – this is an increase of 27 on the previous month
3,765 were Children/Dependents – this is an increase of 66 (2%) on the previous month
1,517 were Young People aged 18-24 – this is an increase of 11 on the previous month, and up 271 (2%) year on year.
Wayne Stanley, Executive Director of the Simon Communities of Ireland, said:
"Once again, we're seeing a disheartening surge in the number of people living in homelessness. It's shocking that we continue to reach record numbers of men, women and children in emergency accommodation each month, at a time when budget surpluses are running into billions of euro. The number of families in homelessness is now at a level we haven't seen since 2018. This highlights the stark realisation that the remaining shreds of the progress made on homelessness during the pandemic have been lost. We also know that these figures, while indicative of the crisis, do not truly capture its scale. They do not include rough sleepers, those in squats, people in direct provision with status, those in women's shelters, and those in 'hidden homelessness'.
Our latest Locked Out of the Market report highlights the shortage of options in the private rental system. We've seen in recent reports that there are some people willing to exploit the housing crisis and those most vulnerable within that system, in cruel and disgusting ways. So we need to take action to protect people where we can from the trauma of homelessness.  
Making progress on homelessness and ensuring that those affected have a secure affordable home, requires action by all arms of the State. In the short term, it is critical that we see local authority housing allocated in more significant numbers to those in homelessness and HAP levels increased. In the medium term, we have to reduce our reliance on the private rental market overall and delivery of social and affordable homes will have to increase. We also need to see more investment in frontline prevention work. Even in the midst of this crisis, services and local authorities are supporting indviduals and families and succeeding in preventing them from experiencing the trauma of homelessness."
ENDS
For further information contact Aileen Gaskin 087 7724 717 / communications@simoncommunity.com