29th April 2022
Simon Communities of Ireland Call for Immediate Action to Stem the Flow of People into Homelessness
As homeless figures rise again, the Simon Communities of Ireland have called on the Government to take immediate action to protect vulnerable households from homelessness. Specifically, they have called for the passage of the Simon Bill and the increasing of Housing Assistance Payment rates.
According to the latest figures by the Department of Housing, Heritage and Local Government, there were 9825 men, women and children in homeless emergency accommodation in Ireland during the last week of March 2022.
1238 were families – this is 58 (5%) more than the previous month (1,180 families)
5143 were single adults – this is 236 (5%) more than the previous month (4,907 single adults)
2811 were Children/Dependents – this is up 144 (5.4%) on the previous month (2,667 dependents)
1230 were Young People aged 18-24 – this is up 71 (6.1%) on the previous month (1,159) and up 450 (58%) year on year from 780 in March 2021. This is the highest number of young people in homelessness on record in the Department
This is an increase of 3.5% (333 people) in one month and a 23% increase (1834 people) since this time last year (8,060 people in March 2021).
Wayne Stanley, Head of Policy and Communication at the Simon Communities of Ireland, said:
"We are now close to the pre pandemic levels of homelessness and we have the highest level of adult homelessness and young person homelessness ever recorded by the Department. In the face of this crisis, we need immediate action. The Minister can with the stroke of a pen increase the HAP rates and take pressure off households vulnerable to homelessness, the rates have not increased since 2016 and the need has never been more urgent.

The Minister also enjoys cross party support for the passage of the provisions of the Simon Bill, which will provide additional time and access to support for those at risk of homelessness.

Realistic HAP rates combined with enactment of the Simon Bill will give people the resources and time they need to help keep them out of homelessness."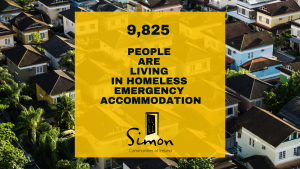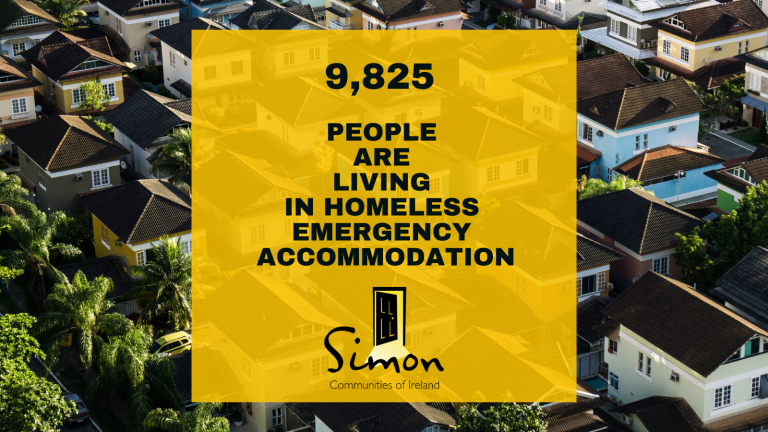 For further information contact Robyn Keleghan 085 800 1275 / communications@simoncommunity.com